We help polish entrepreneurs to grow in the UK.
Knowledge, networking, collaboration
What is Roadshow?
Polish Business Link is organising a series of FREE Roadshow events targeting the biggest UK cities focusing on helping Polish business owners grow in the UK. This year all events will be online.
Events will give entrepreneurs the chance to get away from the day-to-day grind of running their business and think about their growth plan, and support in these challenging times.
Roadshow events will be also a chance for British SMEs to tap into the thriving network of Polish businesses, opening up the potential collaboration including lucrative export opportunities. Equally British firms will benefit greatly from identifying UK-based Polish contractors, for example in the construction sector.
Agenda
6:00 pm Welcome
6:10 pm Mastermind session
6:45 pm 1to1 with Experts in breakout rooms
7:30 pm Business Networking
8:00pm Close
Invited Experts
Kate Bogusławska

Partner at Carter Lemon Camerons LLP, Commercial Solicitor, Lexis-Nexis Award Winner, Co-Founder at Women's Business Link London, charity work for London Spark
Experienced commercial lawyer and partner in the law firm Carter Lemon Camerons LLP from the City of London. He advises and represents companies from various departments and has a lot of practical knowledge useful for entrepreneurs.
I provide wide legal support for companies and advise them from incorporation to the sale of the business. I advise in relation to shareholders, directors and employment issues and litigate around these matters, I draft contracts of employment, for services, shareholders agreements, SPAs, etc.
Sebastian Fuz

In my profession, I specialise in mortgages, personal insurance and financial advice. I began my financial qualification in April 2007 and I was fully competent in January 2008.
In my day-to-day work, I advise on suitable mortgage products, insurance arrangements, pension, savings and investments. My company City and Country Financial Services, of which I am a partner cover mortgages designed for first-time buyers, remortgages, buy-to-let products as well as commercial lending. In regards to insurance, we advise on the client's suitability for life cover, critical illness cover, income protection and family income benefit.
Wiktoria Frackowiak
An experienced and highly motivated Client Success Lead and Booking & Talent Team Supervisor with a demonstrated history of working in the marketing and advertising industry and a background in Radio Journalism.
Together with a team, I ensure that our existing, as well as future clients, notice and understand our perfect blend of ambition, knowledge, and enthusiasm.
My key responsibilities within the company are managing the campaigns, providing top-notch customer service, ensuring that all of the clients receive the tools and support needed to achieve their goals as well as building and maintaining a strong and long-term relationship with them.
Coordination, planning, quick problem solving and hands-on work are what my role is all about.
Tomasz Dyl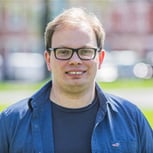 Tomasz is Founder and Managing Director at GottaBe! Among a lot of his talents, he has great experience in working with Influencers, specifically in the ethnic market. He has worked with a number of highly followed an influential marketers and has great insight into the market.
Aleksandra Fiddler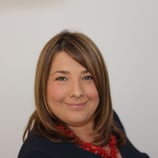 Social Media influencer and language specialist. Known for an online channel for Polish immigrants in the UK.
Magdalena Mrukwa

Consultant, consultant for planning and financing in business, speaker, mentor, a mainly business practitioners. Founder and director of Business Concierge MRUKWA Ltd and Biznes w UK Ltd.
She graduated with honours from the UK undergraduate studies in management business. In his work, he is guided by professionalism, attention to detail and strict observance of professional secrecy. She specializes in the effective raising of funds for type activities start-ups while offering constant and professional advisor care during all activities stages of applying for investment funds. Prepares professional business plans and financial forecasts for all kinds of investments. In short - it helps Polish entrepreneurs in Great Britain make the dreams of their own business come true.
The values ​​that Magdalena guides in her life are: self-development, health, family, independence, responsibility, commitment and authenticity. Travelling is her passion.
What to expect
Each event will take place online using Zoom. Each meeting will last approx. 2 hours and will have the following format:
Part 1. MASTERMIND
Share your business challenge with the group and let everyone else discuss your challenge and offer solutions.
All guests and invited experts will brainstorm, share their experiences, and propose various solutions.

Among the invited Experts, you will find a lawyer, accountant, marketing specialist, experienced seller of products on online platforms, etc. (the list of local advisors is different for each city). Participants will learn not only how to open but also how to grow a company in the UK. After the workshop, participants will be able to book individual consultations with an expert in Zoom Breakout Rooms.
Part 2. NETWORKING
An informal business networking session for Polish and British entrepreneurs in the UK. It will be an excellent opportunity to exchange virtual business cards and experiences.
There will be a Polish-English translator available. The roadshow event is supported by the Polish Consulates (Ministry of Foreign affairs Poles abroad cooperation fund).

Book your place now and give yourself the opportunity to expand your business network!

The Purpose of Roadshow
promotion of Polish business in Great Britain,
integration of Polish entrepreneurs,
providing professional knowledge related to setting up and running your own company in the United Kingdom.
Who can participate
Entrepreneurs and Business owners who already trade in the UK.
Entrepreneurs who are planning to open a new business in the UK.
Roadshow Organisers
The Roadshow was created in cooperation with the Polish Business Link of the Embassy of the Republic of Poland in Edinburgh.
PBLINK Partners