We help polish entrepreneurs to grow in the UK.
Knowledge, networking, collaboration
What is Roadshow?
Polish Business Link is organising a series of FREE Roadshow events targeting the biggest UK cities focusing on helping Polish business owners grow in the UK. This year all events will be online.
Events will give entrepreneurs the chance to get away from the day-to-day grind of running their business and think about their growth plan, and support in these challenging times.
Roadshow events will be also a chance for British SMEs to tap into the thriving network of Polish businesses, opening up the potential collaboration including lucrative export opportunities. Equally British firms will benefit greatly from identifying UK-based Polish contractors, for example in the construction sector.
Agenda
09:30 Welcome
09:45 Mastermind session
10:15 Meetings with experts in breakout rooms
11:00 Business Networking
11:30 End
Invited Experts
Wiktoria Frackowiak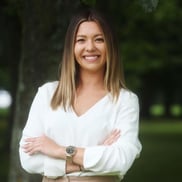 An experienced and highly motivated Client Success Lead and Booking & Talent Team Supervisor with a demonstrated history of working in the marketing and advertising industry and a background in Radio Journalism.
Together with a team, I ensure that our existing, as well as future clients, notice and understand our perfect blend of ambition, knowledge, and enthusiasm.
My key responsibilities within the company are managing the campaigns, providing top-notch customer service, ensuring that all of the clients receive the tools and support needed to achieve their goals as well as building and maintaining a strong and long-term relationship with them.
Coordination, planning, quick problem solving and hands-on work are what my role is all about : )
Martin Rothwell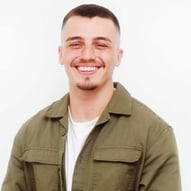 My role at GottaBe! as Client Relations Lead is to manage our agency marketing strategy to drive growth and ultimately inbound enquiries. I then build relationships with new clients and help with campaign strategy. My passion for marketing is embedded in a desire to understand the people behind the data. Blending hard data with consumer insights to deliver truly relevant campaigns.
What to expect
Each event will take place online using Zoom. Each meeting will last approx. 2 hours and will have the following format:
Part 1. MASTERMIND
Share your business challenge with the group and let everyone else discuss your challenge and offer solutions.
All guests and invited experts will brainstorm, share their experiences, and propose various solutions.

Among the invited Experts, you will find a lawyer, accountant, marketing specialist, experienced seller of products on online platforms, etc. (the list of local advisors is different for each city). Participants will learn not only how to open but also how to grow a company in the UK. After the workshop, participants will be able to book individual consultations with an expert in Zoom Breakout Rooms.
Part 2. NETWORKING
An informal business networking session for Polish and British entrepreneurs in the UK. It will be an excellent opportunity to exchange virtual business cards and experiences.
There will be a Polish-English translator available. The roadshow event is supported by the Polish Consulates (Ministry of Foreign affairs Poles abroad cooperation fund).

Book your place now and give yourself the opportunity to expand your business network!
The Purpose of Roadshow
promotion of Polish business in Great Britain,
integration of Polish entrepreneurs,
providing professional knowledge related to setting up and running your own company in the United Kingdom.
Who can participate
Entrepreneurs and Business owners who already trade in the UK.
Entrepreneurs who are planning to open a new business in the UK.

Roadshow Organisers
The Roadshow was created in cooperation with the Polish Business Link of the Embassy of the Republic of Poland in Edinburgh.
PBLINK Partners