How important are emotions during negotiations?
When you are faced with the decision to spend hundreds of thousands of pounds, emotions may take over or at least cloud your judgement. You may focus solely on how this new house makes you feel, as you imagine living there. How you can set up a sofa in the lunchroom for your team to relax at breaks as you imagine everyone working there. All this is very important, but you must keep your left brain switched on: look at the numbers and analyse the facts!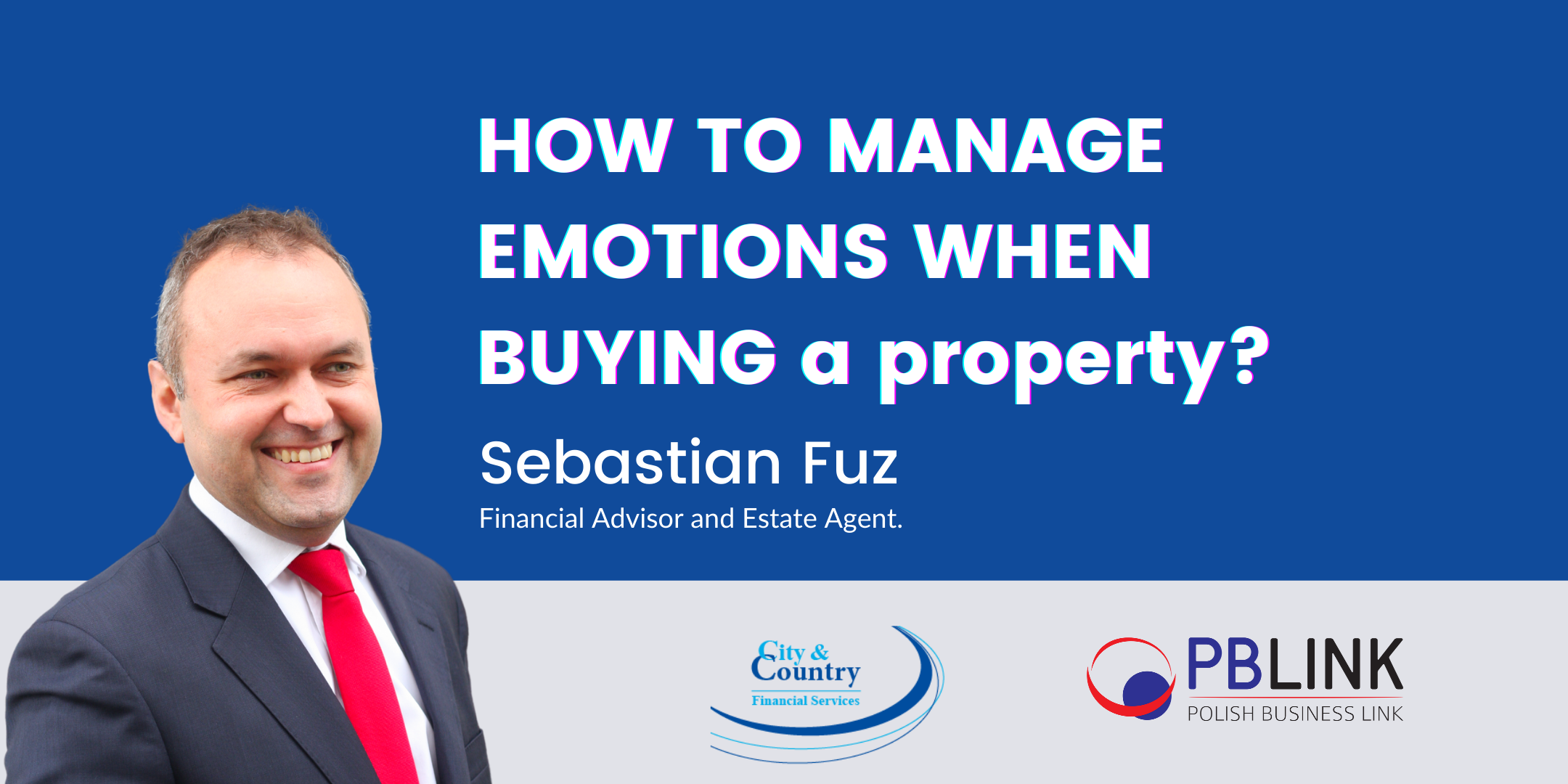 Free Guide
All registered delegates who attend the event will receive a comprehensive Guide to "Buying your First House", which will cover:
Latest Budget Update.
First Time Buyer.
Self-Employed.
Types of Mortgages.
Should I pay for an extra survey?
I have one, but should I buy another?
Mortgage Review.
Building Insurance. Essential for your mortgage.
Personal Insurance. Strongly recommended.
Top Tips and the most important: how much?
Useful facts. Make the most of your money.


Who is this event for
Commercial Property buyers

Residential Property Buyers



Agenda
10:00 am Welcome, Bart Kowalczyk, PBLINK
10:05 am How to manage emotions when buying a property. Interview with Financial Advisor and an Estate Agent.
11:00 am Close
Expert Speaker

Sebastian Fuz CeMAP, DipFA, Managing Partner, City and Country Financial Services
Sebastian has 14 years in Finance and is a partner of City and Country Financial Services, a City of London company that offers a comprehensive range of services, including mortgages, protection, savings, business protection, will writing, investments and retirement planning. The company caters to clients in English, Polish, Russian, Ukrainian, Hindi, Gujarati and Swahili.
Tickets
This event is free to attend. Register to receive your Zoom link to join the meeting.
*The Organisers reserve the right to cancel or amend event details including date, time, topic, speaker, agenda and tickets.