Join some of the most successful Polish Entrepreneurs in the UK at this in-person event in London.

Maximising Business Opportunities in the UK: Expert Strategies for Business Growth.
The 10th 2023 PBLINK Congress of Polish Entrepreneurs will discuss the challenges and issues of new strategies that businesses can adopt to maximize opportunities for growth in the UK
About the event
Running a business alone a long way from the familiar environment of your native country for many Polish and other diverse entrepreneurs is challenging. In 2014, Polish Business Link became the facilitator of the annual Congress of Polish Entrepreneurs in London, attracting more than 200 business people.
Congress focuses on such issues as:
Funding for business Start-Ups and growth.
Legal, tax and financial issues.
Marketing and digital solutions.
Sustainability.
HR issues.
It also provides practical insights into the UK economy.
This event will also be a chance for British SMEs to tap into the thriving network of Polish businesses, opening up the potential of Polish markets, including lucrative export opportunities. Equally, British firms will benefit greatly from identifying UK-based Polish contractors, for example, in the construction sector. The Congress is attended by some of the most successful Polish entrepreneurs operating in the UK, who are motivated to share their experiences with the participants.
Agenda
10:00 Registration
On the day : Please bring your Photo ID with you and limit your luggage to speed up the security process. This event can't be recorded.
10:30 Welcome
Welcome & PBLINK update, Bart Kowalczyk PBLINK Director, owner at AutomateNow.
Welcome from Leonard Mergulhao Deputy Regional Director HSBC.
10:35 James Pomeroy, Global Economist at HSBC, Keynote speech about Macroeconomic Trends.
11:00 Discussion panel: Maximising Business Opportunities in the UK: Expert Strategies for Business Growth with:
Discussion Panel Moderator: Bart Kowalczyk, the PBLINK Director.
Kate Boguslawska Partner at Carter Lemon Camerons LLP, Commercial Solicitor.
Karl Konicz, Chief Operations Officer at Circle UK Group Ltd.
Tanya Popeau, International Director at Live Synthesis Ltd.
Alex Landowski, Managing Director at Medical Logistics & Medical Laboratories,
Roy Johnson, Sandler Training Franchisee of the Year.
David Payne, Experienced accountant, auditor & tax advisor. Partner at Turpin Barker Armstrong.
Seonad Cook, Founder & CEO at Follow The Formula.
Yola Filipek, Chartered MCSI.
11:45 - 12:00 Comfort break
12:00 Expert Talks:
Leonard Mergulhao -Integrating Sustainability into Business Strategies.
Kate Boguslawska - Exploring the Legal Landscape: Navigating Business Law in Today's Competitive Environment.
David Payne - De-mystifying Audit.
Roy Johnson - Effective Business strategy.
13:15 - 14:00 Lunch Break
Lunch and refreshments will be provided
(If you have any allergies, kindly inform us)
14:00 Networking and Matchmaking Session
15:00 Close
15:30 Informal networking in the "Pergola on the Wharf"
Adres: Crossrail Pl, London E14 5AR
https://www.pergolacanarywharf.co.uk/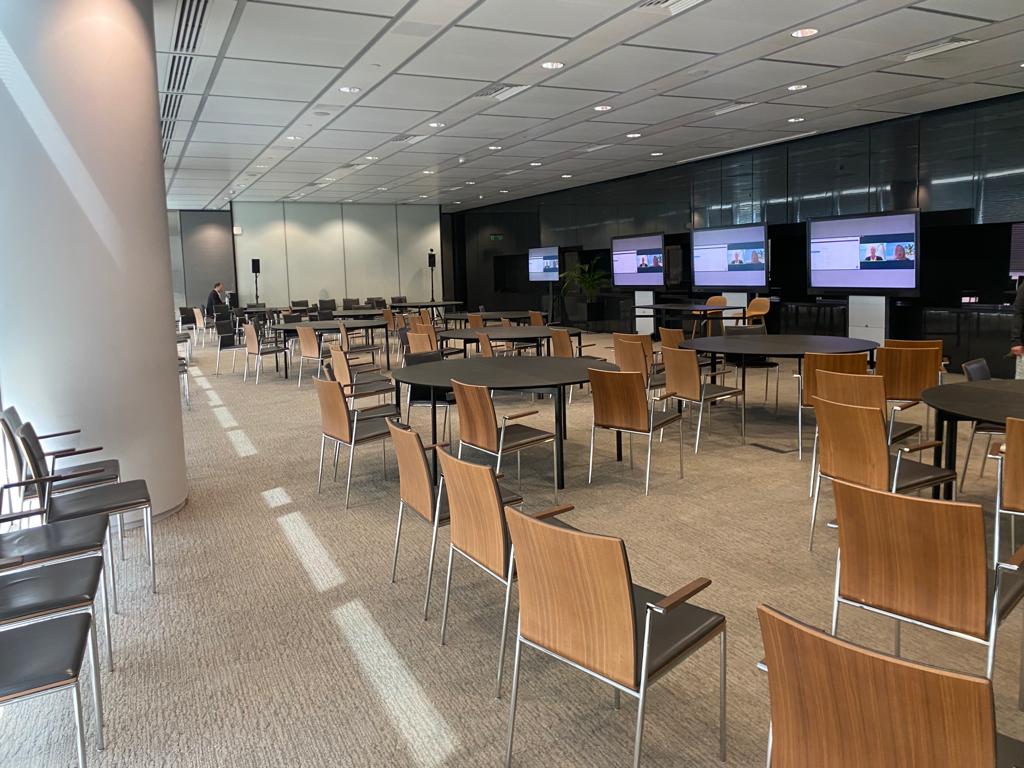 Speakers
Global Economist at HSBC
Covering the current economic climate and policy decisions as well as many of the longer-term themes that drive the fundamentals of the global economy. These typically revolve around demographics, but include urbanisation, technological developments and payments.
Deputy Regional Director HSBC. Leonard's extensive experience in the Retail Banking industry has allowed him to refine his managerial skills in various areas. From overseeing branches and city clusters to managing investment centres, he has tackled numerous challenges, particularly those related to underperforming outlets. One of the most crucial and immediate issues he has encountered pertains to human resources and employee relations. By recognizing and harnessing the innate potential of every team member, Leonard has successfully revitalized previously dysfunctional branches, infusing them with renewed energy and achieving improved bottom-line results.
Bart Kowalczyk, the PBLINK Director and founder of AutomateNow. Bart excels in fostering UK and international business connections through PBLINK, generating valuable Polish-British partnerships that drive new opportunities. He is also the founder of the Platinum HubSpot agency, AutomateNow.
Partner at Carter Lemon Camerons LLP, Commercial Solicitor, Lexis-Nexis Award Winner, Co-Founder at Women's Business Link London
Experienced commercial lawyer and partner in the law firm Carter Lemon Camerons LLP from the City of London. She advises and represents companies from various departments and has a lot of practical knowledge useful for entrepreneurs.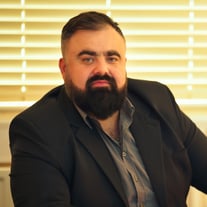 Chief Operations Officer at Circle UK Group Ltd
With over ten years of exceptional experience, coordinating and managing front-line operations in the security and investigations industry, Karl has proven to be a visionary leader, adept at organisational development, strategic planning, evaluation, monitoring, and providing in-depth advisory support.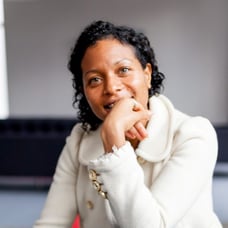 Tanya has worked with the world's leading corporates, non-profits and academic institutions. Her projects have covered a range of topics including energy efficiency, sustainable supply chains, women's economic empowerment and education. She has worked across the globe in Africa, Asia, the US and the UK.
Experienced accountant, auditor & tax advisor. Partner at Turpin Barker Armstrong
Having graduated from Kings College London, David qualified with Deloittes as a chartered accountant before subsequently joining Turpin Barker Armstrong in 2003 in the Business Services Group. He became a Partner in 2008 and focuses primarily on statutory audits, Limited company compliance and advice on growth and exit planning. David now acts as the senior statutory auditor and mentors a team of accountants in training. David grew up in Surrey and lives with his wife and two daughters. Outside of work he enjoys following Tottenham Hotspur and travelling to his property in France.

Sandler Training Franchisee of the Year. Working with companies to sell more, quicker, while increasing market share & profit margins.
Sales Trainer, Leadership Trainer and Business Strategy Trainer. Roy works with individuals and organisations who face challenges that they are not hitting targets, or staff aren't performing as they should, or they want to take their business to a higher level but are not sure how to do this. He works with them to fix this.

CFP™ Chartered MCSI
Yola's goal is to help people find the right financial balance – having enough to spend now on the things they love doing while also thinking about future goals. Her approach to financial planning is centred on meeting people where they are in life, without judgment, to empower them with the knowledge and tools they need to take control of their financial future. She firmly believes that financial planning is a necessary tool for anyone who wants to live life on their own terms.
Managing Director at Medical Logistics & Medical Laboratories
.
Medical Logistics, delivers medical products such as blood and medications, and Medical Laboratories is a central London Healthcare Centre with a Diagnostic Laboratory and on-site clinical rooms and facilities.
Groundbreaking trial for drone deliveries between two NHS hospitals in Coventry and Rugby, making them the only dedicated medical courier company in London being able to offer commercial medical drone deliveries.
Founder & CEO at
Follow The Formula
Seonad is a certified personal growth coach and an award-winning sales professional with a proven track record of generating multi-million dollars in revenue and opening up new international markets. With a background in education, Seonad has assisted over 56,000 senior professionals around the world to achieve their professional goals. As CEO of Follow The Formula, she is helping entrepreneurs, business leaders, and their teams to recognise and overcome limiting beliefs so that they can accelerate business growth and multiply their results.
Date and Venue
Date: Friday, 03 November 2023,
Time: 10 AM - 3 PM GMT
Location: HSBC, Canary Wharf, Canada Place Retail Unit 8, London E14 5AH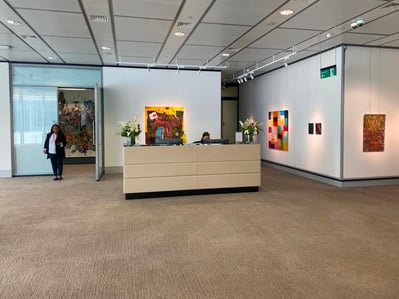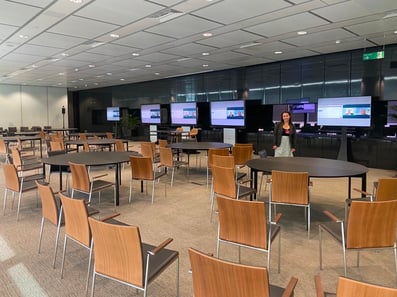 Booking Rules for the Congress of Polish Entrepreneurs:
To ensure a fair and efficient registration process for the highly anticipated Congress, we have established the following booking rules:
Maximum of 3 Representatives per Business: To accommodate a wide range of businesses and encourage diverse participation, we kindly request that each company registers up to three representatives for the Congress. This allows for a fair distribution of attendance among different organizations.
Priority Registration for PBLINK Members: As a gesture of appreciation to our valued PBLINK Members, we prioritize their registration for the Congress. PBLINK Members will have exclusive access to early registration and guaranteed participation, subject to availability. Business Email Address and Company Representation.
To maintain the professional integrity of the Congress, we kindly ask that all attendees use a business email address during the registration process. Additionally, it is essential to provide accurate information about the company you represent. If you register using a non-business email address and are unable to provide the necessary company details, we reserve the right to cancel your booking.
By implementing these booking rules, we strive to create a balanced and productive environment for all participants at the Congress of Polish Entrepreneurs. Should you have any questions or require further clarification, please do not hesitate to contact our team. We appreciate your understanding and cooperation in adhering to these guidelines. We look forward to welcoming you to this exceptional event and fostering meaningful connections within the Polish business community. Event cannot be recorded or
*The Organisers reserve the right to cancel or amend event details, including date, time, topic, speaker, agenda and tickets.
Expert strategies for business growth
The UK's business industry is diverse and dynamic, with a mix of small, medium, and large enterprises operating across various sectors, including finance, technology, retail, and manufacturing. In recent years, some notable developments in the UK's business industry.
Since the UK left the European Union in January 2020, businesses have had to navigate new regulations and tariffs. The effects of Brexit on the UK's business industry are still unfolding, and it remains to be seen how this will impact the country's economy in the long term.
Online shopping has been growing in popularity in the UK, and the pandemic has accelerated this trend. Many businesses have shifted their focus to e-commerce, and there has been a surge in demand for online retail platforms, delivery services, and digital payment systems.
There has been an increased focus on sustainability and environmental responsibility in the UK's business industry, with many companies making commitments to reduce their carbon footprint and adopt more eco-friendly practices.
Many businesses are investing in digital transformation, embracing new technologies such as artificial intelligence, cloud computing, and automation to streamline operations and improve efficiency.
And on the 03rd of November 2023, we will get together to discuss the challenges we face, the achievements we have made and the role we play in the UK economy.
Together with our Partners


Registration:
We are fully booked. Join waiting list
Unfortunately, all seats for this event have been taken. However, if you are still interested in attending, please reach out to us via email at info@pblink.co.uk. We will do our best to accommodate your request and notify you if any spots become available.