Empowering Polish Businesses in the UK: Elevating Through Consulting, Cooperation & Inspiration
About Online Business Consulting?
Polish Business Link is excited to present a series of FREE Business Consultation Events events set to make a mark across major UK cities. Our focus is clear: empowering Polish business owners to expand their horizons and flourish in the dynamic landscape of the UK.
A Platform for Growth and Support:
These upcoming events offer entrepreneurs a much-needed breather from their day-to-day business routines. It's a chance to pause, reflect, and strategically plan for growth, especially in times that present unique challenges. Our commitment is to provide a nurturing environment where business owners can explore their growth potential and gain vital support.
Building Bridges for Collaboration:
Beyond its impact on Polish entrepreneurs, our online events also create a bridge for British Small and Medium Enterprises (SMEs) to connect with the thriving network of Polish businesses. This presents a golden opportunity for collaboration that spans industries and opens doors to lucrative export prospects. British firms stand to gain immensely by forging relationships with UK-based Polish contractors, offering a significant advantage, particularly in sectors like construction.
Why Join Us?
Participating in Online Business Consulting gives you access to a wealth of expertise, strategic guidance, and networking possibilities that can propel your business endeavours to new heights. Our commitment to your success is unwavering, and we're dedicated to empowering you with the tools and inspiration needed to thrive in the UK business landscape. Read more
Who Should Attend?



Self-Employed Individuals in the UK
Aspiring Entrepreneurs in the UK
Polish Companies Exploring UK Business Ventures

People who are just planning to start their own company in Great Britain.
Invited Experts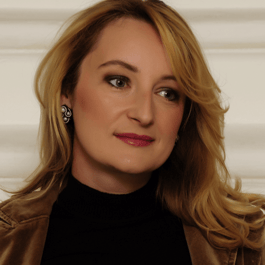 Carter Lemon Camerons LLP,
Kate Boguslawska
Partner at Carter Lemon Camerons LLP, Commercial Solicitor, and Lexis-Nexis Award Winner. Recognized in the 2022 Kindness and Leadership 50 Leading Lights List.
Kate offers comprehensive legal support, guiding companies from inception to business sale. With expertise in shareholder, director, and employment matters, she advises, litigates, and drafts crucial documents. Her dynamic insights stem from a rich background, making her an engaging expert who enlightens and inspires.
---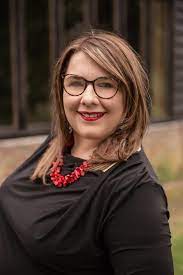 Tlumaczenia 24
Aleksandra Fiddler
English Teacher and Coach. Influencer and Online Personality Social Media Trainer Polish-English Language Consultant.
Face-to-face interpreting during police interviews, solicitor consultation/conferences, witness and defendant examination-in-chief and cross-examination, prison visits, hospital, GP appointments etc. Usually requires consecutive interpreting (the interpreter speaks after the other person has finished).
Connect with Aleksandra on LinkedIn
---
Agenda
17:00 pm Welcome
17:10 pm Business Problems and Challenges Discussion with Experts
17:40 pm Networking
18:00 pm Close
The Purpose of the Events
promotion of Polish business in Great Britain,
integration of Polish entrepreneurs,
and provide professional knowledge related to setting up and running your own company in the United Kingdom.

Registration
We invite you to a series of free online business meetings for people living in different parts of Great Britain. Online Events will take place via the Zoom platform in autumn 2023. We invite not only business owners but also future entrepreneurs. Each meeting will last approximately 1 hour.
Grab Your Virtual Seat! Reserve your spot by registering now. Your chosen sessions' links will be sent directly to your inbox.
Event Patrons and Organisers
These events are a collaborative effort between Polish Business Link and the Embassy of the Republic of Poland to empower Polish businesses in the UK.