Join the online event with Sebastian Fuz and Mark Dobson to learn more about buying commercial properties.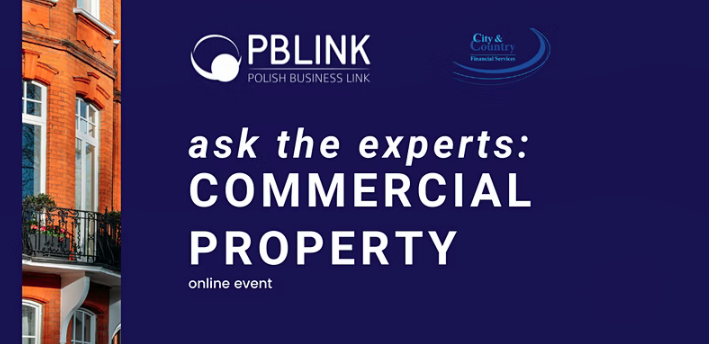 Is your business growing fast and do you need more space for staff?
Have you shifted to flexible working and your current office is wasted space and unnecessary expense?
Are you needing more storage or manufacturing capabilities?
If your current commercial property does not fit the needs of your business, then it's time to move.
Some sociologists say that moving a house is one of the most stressful projects in one's life, but buying property for your business is a whole new and much more expensive story.
Join our online event on Tuesday the 31st of May for an informative session with commercial property experts. They will share their best advice on how to buy the first/next commercial property for your business, how to check your finances and how to talk to the lenders to increase their interest in your project.
Free Guide
All registered delegates who attend the event will receive a comprehensive Guide to "Buying your First House", which will cover:
Latest Budget Update.
First Time Buyer.
Self-Employed.
Types of Mortgages.
Should I pay for an extra survey?
I have one, but should I buy another?
Mortgage Review.
Building Insurance. Essential for your mortgage.
Personal Insurance. Strongly recommended.
Top Tips and the most important: how much?
Useful facts. Make the most of your money.


Experts Panel
Sebastian Fuz CeMAP, DipFA, Partner at CCFS
His expertise is with: mortgages, buy-to-let mortgages, commercial mortgages, remortgages, insurance products, financial planning, financial health check, pension, investments, and savings.
Mark Dobson, Business Development at Redwood Bank
The SME / Owner Managed Business space is vital to economic recovery and prosperity. Mark's commitment is to support this segment of the market by understanding not just the individual business owners and their businesses but also their ambitions, challenges and priorities.
Who is this event for
Businesses are interested in buying or renting commercial property in the UK.
Agenda
09:00 am Welcome, Bart Kowalczyk, PBLINK
09:05 am Interview with our experts: Sebastian Fuz, Partner at CCFS and Mark Dobson, BDM at Redwood Bank
10:00 am Close
Who is this event for
Commercial Property buyers

Residential Property Buyers



Tickets
This event is free to attend. Register to receive your Zoom link to join the meeting.