10 Years of Business Connections. Celebrating Our Journey – Join Us for a Special Event!
About PBLINK

Since PBLINK was launched in 2012, we have seen businesses flourish, companies collaborate, and
careers thrive. We have become a community.
Polish Business Link is a membership organisation and B2B portal. Our patron is the British Polish Chamber of Commerce (BPCC). We aim to facilitate business-to-business connections, helping your company raise its profile, develop its valuable contact network and gain new contracts.
We host tailored networking events & business mixers across the UK and further afield to help Polish & other diverse business communities to grow in domestic and global markets. Our business-focused network and events attract business owners, directors and SMEs from a rich mix of business sectors.
Together with Gala Partners

About the Gala event
We are planning a gala event to celebrate ten years of Connections, Relationships and Successes in
business and you are invited. Hear from inspiring speakers, mingle, chat and network with business owners, directors and CEOs over drinks, coming together to celebrate 10 Years of Business Connections
Read more about the event- Go to the event page
Agenda
06:00 PM Networking & Welcome Drink
07:00 PM Gala Opening Bart Kowalczyk, founder of PBLINK
07:10 PM Welcoming from Polish Embassy
07:45 PM Guest Speaker: Roy Johnson, Sandler Training Franchisee of the year
08:30 PM PBLINK Awards
09:00 PM Informal Networking
11:00 PM Carriages

Who this event is for:
We welcome non-members to this event, although there is priority registration for members. We have a limited capacity of only 80 spaces.
Tickets include:
Welcome, drink, a 3-course dinner with a glass of wine, and entertainment.
Early Bird Tickets from £115 + VAT.
Corporate Table: Contact us for special rates.


Drinks, reception and networking.
Welcome speech, with presentations throughout the evening
3-course Gala Dinner.
Entertainment and relaxed business networking.
Prize Draw - sponsors will contribute valuable prizes, and three winners can pitch their businesses.
Networking

and entertainment till late.





Dress Code
✔️Cocktail Dress code.
What is cocktail attire? Ultimately, it aims to strike a balance between formal and casual, as well as elegant and comfortable.
Date and Venue
Venue: Ognisko Polskie 55 Princes Gate, South Kensington, London, SW7 2PG
Time: 23 June 2023, 6 PM
Tickets: Sold Out
Join the waiting list by emailing your booking request to info@pblink.co.uk
Gala Partners

GALA HONORARY PATRONAGE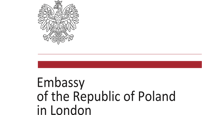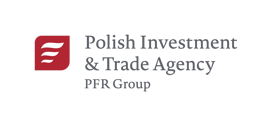 Sponsorship enquiries

Sponsorship of this prestigious event is a unique opportunity to present your brand to an audience
of CEOs, Directors and business owners.
Please contact Bart at bart.k@pblink.co.uk if you would like to find out how your company could get
involved.