Master the Art of Inbound Marketing. Join our interactive workshop in London!
Is your business determined to grow despite challenging business conditions? If so, you need to master sales leads and inbound marketing. Join our highly interactive business seminar and walk away with numerous ideas and practical tactics to expand your business.
Who is this masterclass for?
Professional Firms: Including solicitors and accountants.
Businesses Providing B2B Services: Such as IT and software solutions, finance, brand and design, HR, cleaning, and insurance companies.
Businesses Ready to Scale: Both intentionally and internationally.


Agenda
17:30 Registration
18:00 Masterclass Content:
Segmenting contacts in HubSpot
Preparing assets in HubSpot
Getting Traffic in HubSpot
Nurturing Leads in HubSpot
19:30 Q&A
20:00 Close
Speakers: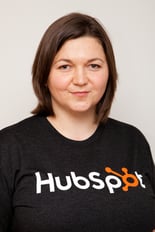 Anna Drogon, Inbound Marketing Specialist: Anna helps growing businesses optimize the buyer's journey by implementing Inbound Marketing principles. She firmly believes that the goal of marketing is not just to sell but to help customers buy. Anna works with small businesses to global corporates to help customers reach better leads and enable growth.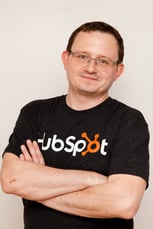 Bart Kowalczyk, Certified HubSpot Gold Partner, HubSpot Sales Coach: Bart is the founder of AutomateNow, specializing in HubSpot sales implementations. He primarily works with businesses struggling with sales and marketing alignment. His aim is to reduce the time spent on systems, allowing you to focus on the most critical asset for any business and individual – relationships.
Event details:
Date and Time: Mon, 13 Nov 2023 17:30 - 20:00 GMT
Venue: The Finsbury Business Centre - Clerkenwell
40 Bowling Green Ln London EC1 United Kingdom
Tickets
Ticket price:
Standard ticket £40 + Vat
Early Birds ticket £25 + Vat
*The Organisers reserve the right to cancel or amend event details including date, time, topic, speaker, agenda and tickets.
Free Resources
To access our library of free training materials on HubSpot, click HERE.