Dinner With the Founder is your go-to resource for connecting with like-minded professionals, fostering meaningful relationships, and unlocking new opportunities on regular monthly organised by Polish Business Link with cooperation with GottaBe! Marketing.

About this event
Dinner With the Founder is more than just an event; it's a platform where ideas, connections, and opportunities flourish. Whether you're an established entrepreneur, a budding startup founder, or a seasoned professional looking to expand your horizons, our gatherings offer a welcoming space for growth and collaboration. Our bi-monthly meetings provide the perfect setting for you to engage with fellow entrepreneurs in an intimate and relaxed environment.
Who is our October Founder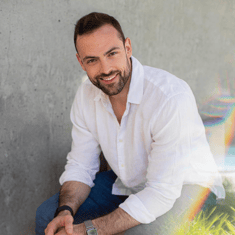 Artur has been passionate about fitness, wellness and performance for over two decades. His passion for movement and performance began when he started training in martial arts at the age of 8.
Artur is a co-founder and CEO of ZoopScoop, a business funded on Kickstarter in just 28 minutes! ZoopScoop makes a mess-free power-measuring scoop and is sold across the UK, Europe, America, and soon-to-be in Australia!
Artur is also a model with appearances in publications including Men's Health and Men's Fitness, and Performance Coach – working with A-list celebrities, billionaires, and models.
Learn more about Artur here.
During the Dinner with the Founder, Artur will share useful tips on preparing yourself and the business for a crowdfunding campaign, securing media and PR coverage, what pitfalls to avoid when raising money and what it takes to sell your product across the globe.
Connect with Artur on LinkedIn.
Agenda
18:30 Welcome from Tomasz Dyl, Founder and Managing Director, GottaBe!
19:00 Speech by our special guest – Founder of ZoopScoop, Artur Zolkiewicz, Co-Founder & Director at Ezycorp Limited, owner FitnessArtz Ltd
19:30 3-course dinner with a drink
21:00 Networking
22:00 Close
Event Organisers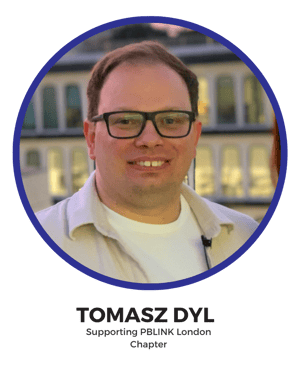 Polish Business Link are proud to host this event in partnership with Tomasz Dyl, PBLINK London Events Supporter from GottaBe! Marketing, a leading marketing agency known for their innovative strategies and commitment to excellence.
Date & Venue
Location: Cin Cin Fitzrovia, 21A Foley St London W1W 6DS United Kingdom
Date and time: Thu, 18 Oct 2023 18:30 - 22:00 BST

Tickets
Standard tickets £45 + Vat
PBLINK & WBL Members 15% OFF
Reserve your seat
Space is limited to 10, and demand is high. Secure your spot for the next Dinner With the Founder event and take a step toward forging lasting connections in the world of entrepreneurship.