Meet like-minded people, have a good chat, laugh, and build a long-lasting relationship.
Business networking with GottaBe! Marketing
You are invited to our next in-person Business Networking on 15 September 2022.
This time we have a rare opportunity of meeting in a very special place: Drummonds Bank, set in the heart of London. Be inspired by the atmosphere of one of Britain's oldest banks and the views of Trafalgar Square and Buckingham Palace!
As always, snacks and drinks are provided :)
Places are limited, so please book promptly to avoid disappointment!
Agenda
6:00 PM Welcome from WBL and NatWest
6:15 PM Presentations from NatWest and GottaBe!
Martin Rothwell from GottaBe! Marketing - How to create a personal brand using LinkedIn?
How to become a KPI – Key Person of Influence?
6.45 PM Networking
8.00 PM Closing
Speaker
Martin Rothwell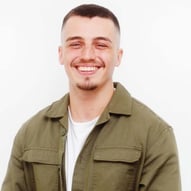 My role at GottaBe! as Client Relations Lead is to manage our agency marketing strategy to drive growth and, ultimately inbound enquiries. I then build relationships with new clients and help with campaign strategy. My passion for marketing is embedded in a desire to understand the people behind the data. Blending hard data with consumer insights to deliver truly relevant campaigns.
Date and venue
Date: 15 September 2022
Time: 6pm-8pm
Venue: Drummonds, Arch, 49 Charing Cross, Admiralty, London SW1A 2DX (map)
Tickets: free for Members (use code when booking), non-members £25
Book now
*The Organisers reserve the right to cancel or amend event details including date, time, topic, speaker, agenda and tickets.
Best Regards
Kate, Joanna, Monika & Sylwia